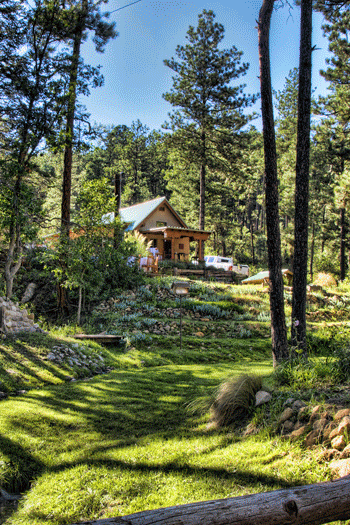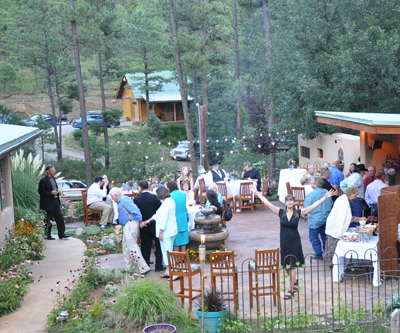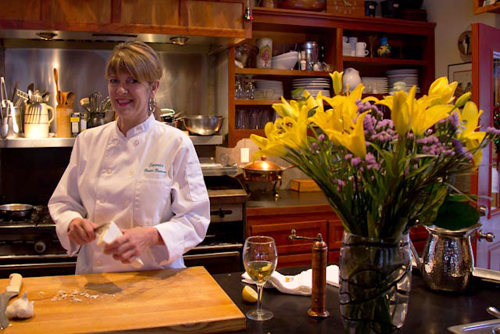 Ruidoso, New Mexico, is a beautiful resort village that has been the favorite mountain retreat of savvy vacationers and local residents for decades. Savories, the creation of Certified Personal Chef Bonnie Branson, is one of Ruidoso's most exceptional treasures. Chef Bonnie established her business in 2001 with one goal in mind: to provide people with meals that are both delicious and nutritious.

Savories has since evolved into a multi-faceted business that now specializes in a range of services that include preparing and serving dinner parties in your home, catered vacations, special event catering, custom meal service, and regularly-scheduled cooking classes.
She has baked and decorated hundreds of wedding cakes. She has catered hundreds of weddings and other special events. No event is too small. For parties under 60 guests one can enjoy the peace and calming environment of her location on Brady Canyon that is nestled amongst tall ponderosa pines. Larger parties gather at other superb locations around the area. Chef Bonnie will organize all aspects of your event to make it an experience you will long remember. Please peruse this website to discover all the exceptional services Savories offers. Bonnie Branson can be contacted at --
SAVORIES CULINARY EXPERIENCE
575.257.0204
EMAIL: chef@savories.net
May 8th, 2014
Bonnie Jean has finally become a shining star in the sky and a
wonderfully comforting breeze on a warm summer day.
She left us for the higher dimensions on
Tuesday, May 6th at 10:45 am. Her close family was with her
to guide her through the transition.
There will be a Celebration of Life Gathering at the home of
Lou and Doug McLeod on Saturday, May 10th, 2 - 5 pm.
All those who loved her and knew her please come celebrate and
remember her life with other friends and family.
175 Country Lane, Alto, NM.
Look at Google Maps for directions.
Call Lou at 575.336.2969 for more details.
See you then. We will keep this site active for at least one year. ...